[New] Crispy potato chips made in just 50 grams of oil || Aaloo chips recipe Step by Step with Photo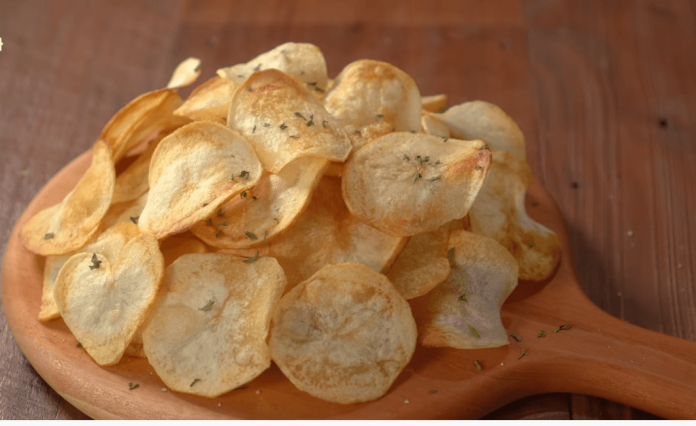 15 in minutes Make Crispy Potato Recipe |
क्रिस्पी आलू चिप्स, Homemade chips, potato chips recipe, आलू चिप्स रेसिपी
---
The rainy season is approaching and in such a situation, there is a desire to eat a lot of tea and snacks. But doesn't want to make. That's why in today's post, I have brought you some instant snack recipes. Yes, today Mana Aloo Se Crispy Potato Chips (Aaloo chips recipe Step by Step) will build. For this, Banapko requires very little time and there is no hassle of drying the chips in the sun.
And yes, you need to make it just 3 things Which will be needed which will be easily available at your home. We are going to make this in very little oil, so let's start….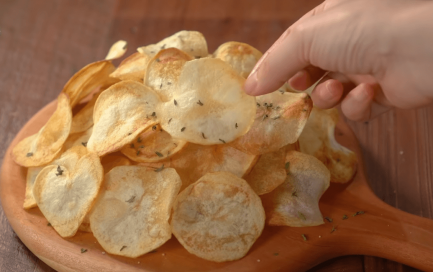 Ingredients for Crispy Potato Chips:-
Potatoes: 2
Water: 2 cups
Soda: 1/5 tsp (1 pinch)
Salt: 1/2 tsp
Oil : 50 grams
you are studying Crispy potato chips made in just 50 grams of oil You may also like 1. Sweets to make in 5 Minutes with Step by Step Photos 2. Colorful Ice Creams of Fresh Fruits
How to make Crispy Potato Chips :-
First peel the potatoes.
2.I. And cut it thinly.
2.II. If you have a chip cutting machine then you can also cut it.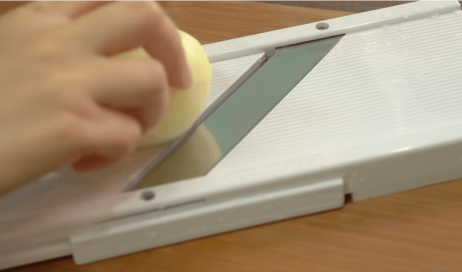 3. Then put it in the water and immerse it well in the water.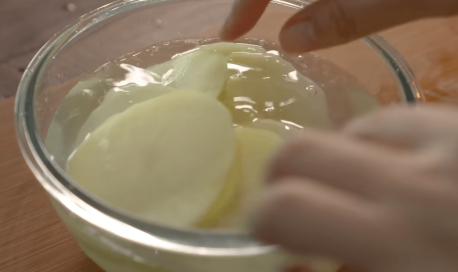 4. Then put water in the pan on the gas and add soda and salt to it.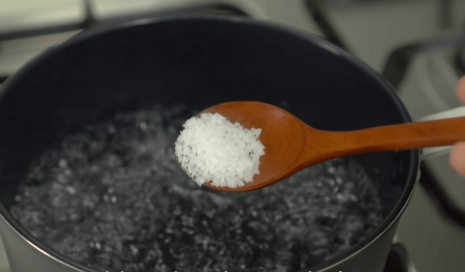 5. When the water starts boiling, add chopped potatoes, and boil it for 2 minutes.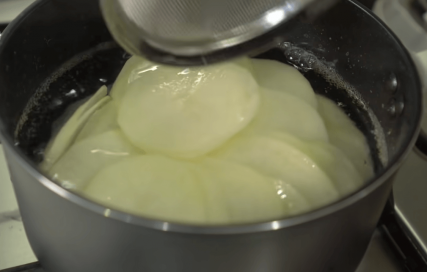 6. Then take it out and wash it with cold water.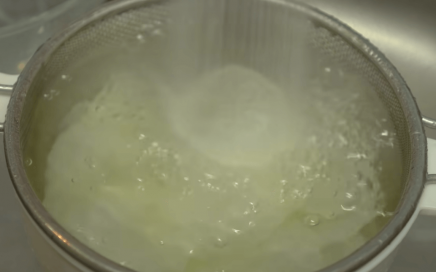 7. Then put it on the tissue paper so that its water is absorbed well.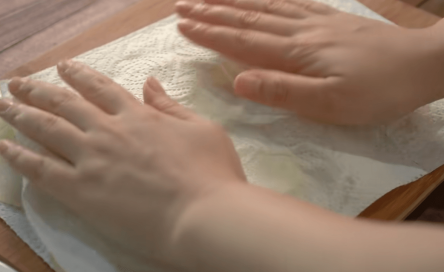 8. Now put oil in the pan and heat it, then put the chips on medium flame and fry them.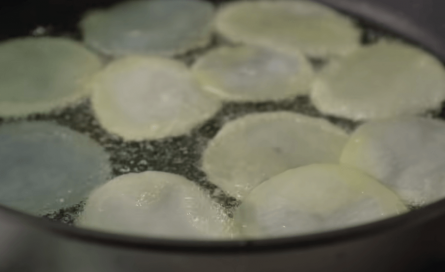 9. After frying for 2-3 minutes, it will turn golden like this, fry all the chips in the same way.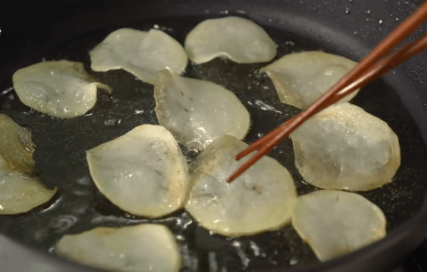 10. And your chips are ready.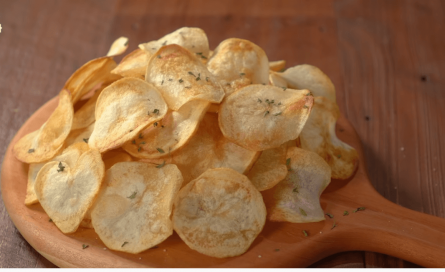 After frying the potato chips, if you want, you can also add torches of your choice. I like plain so I haven't mixed.
I am sure you will like this recipe. If you want to know about any other recipe which I have not told yet, then you can ask in the comment box. BE HAPPY FOR NOW!! ?
You may like these too:-
How to make Cheese Sauce with Nacho Chips?
Easy Bread Snacks Recipes to Make in 5 Minutes
Top 21 Bread Recipes
How to make Banana Chips like Bakery?