Ravindra Jadeja hits 37 runs in 1 over against RCB (IPL 2021): Watch Live
Ravindra Jadeja hits 37 runs in 1 Over.If it was not for the dropped catch, Royal Challengers Bangalore could have chased a rather low total. Making full utilization of the second opportunity Ravindra Jadeja went on to play a thunderous knock of 62 from 28 deliveries, helping the Chennai Super Kings pile a challenging 191/4 in their 20 overs. 
19.1: Harshal Patel to Jadeja, SIX, bang! Perfect start to the final over for CSK. Sat deep in the crease, expecting the slower ball and Harshal erred in length too. In the slot and it's swiped over cow corner. Flat maximum.
19.2: Harshal Patel to Jadeja, SIX, consecutive sixes! How much will that dropped catch by Christian prove to be? Jadeja is hurting RCB with these late blows. Harshal misses his length again, slot again and once more it's moose over cow corner.
19.3: Harshal Patel to Jadeja, no ball, SIX, Harshal is losing the plot here! Oh, dear! Was he trying the yorker? No idea but he gifts a waist-high full toss and Jadeja belts it over wide long-on. My word!! Talk about a drastic shift in momentum.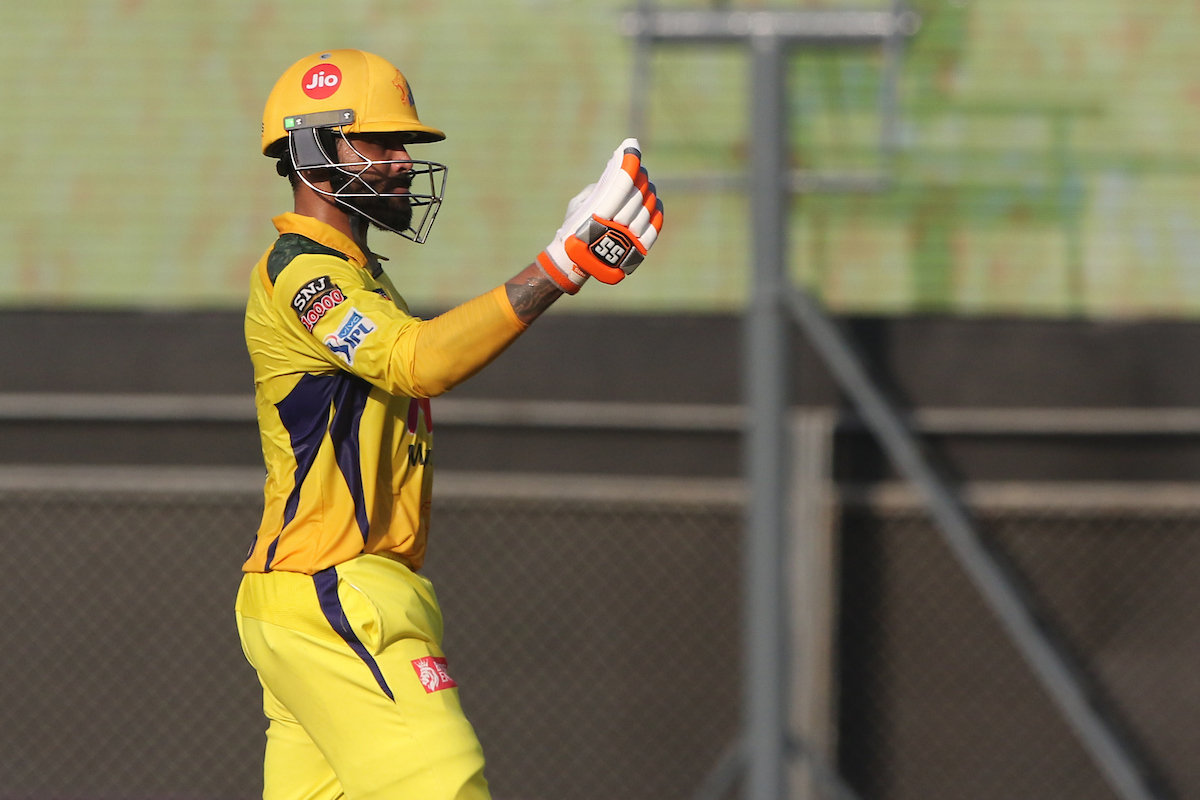 19.3: Harshal Patel to Jadeja, SIX, it's not raining sixes, it's storming sixes! Jadeja is reading the bowler perfectly here. Sits deep, expects the slower ball, and even the shorter length doesn't matter. Has enough muscle on the pull to clear deep square leg. Out of nowhere, Jadeja has a fifty! If Harshal's double strike was a potential game-changer, this knock from Jaddu might be one too.
19.4: Harshal Patel to Jadeja, 2 runs, sharp chance dropped! Wide yorker, Jadeja slices it superbly but extra cover times his leap well to get a hand on it. Doesn't stick though and they get back for the second.
19.5: Harshal Patel to Jadeja, SIX, you've got to be kidding me! Another six! Well, if you bowl a full toss that's what will happen most days. Harshal gifts it and Jadeja clobber this over deep mid-wicket.
19.6: Harshal Patel to Jadeja, FOUR, IPL record-equalling 37-run over! Harshal misses his length once more, fuller on leg and Jadeja is now in that zone. Drop-kicked over square leg and it was almost another six.
Such was Jadeja's impact that 37 runs came off in the final over bowled by Harshal Patel, the man who had earlier brought RCB back in the contest after some heavy-hitting by Faf du Plessis and Suresh Raina. 
During the course of his imperious knock, Jadeja also became just the seventh batsman in T20 history to score 36 runs from a single over. He joins the list alongside Yuvraj Singh, Chris Gayle, Ross Whiteley, Kieron Pollard, Hazratullah Zazai, and Leo Carter.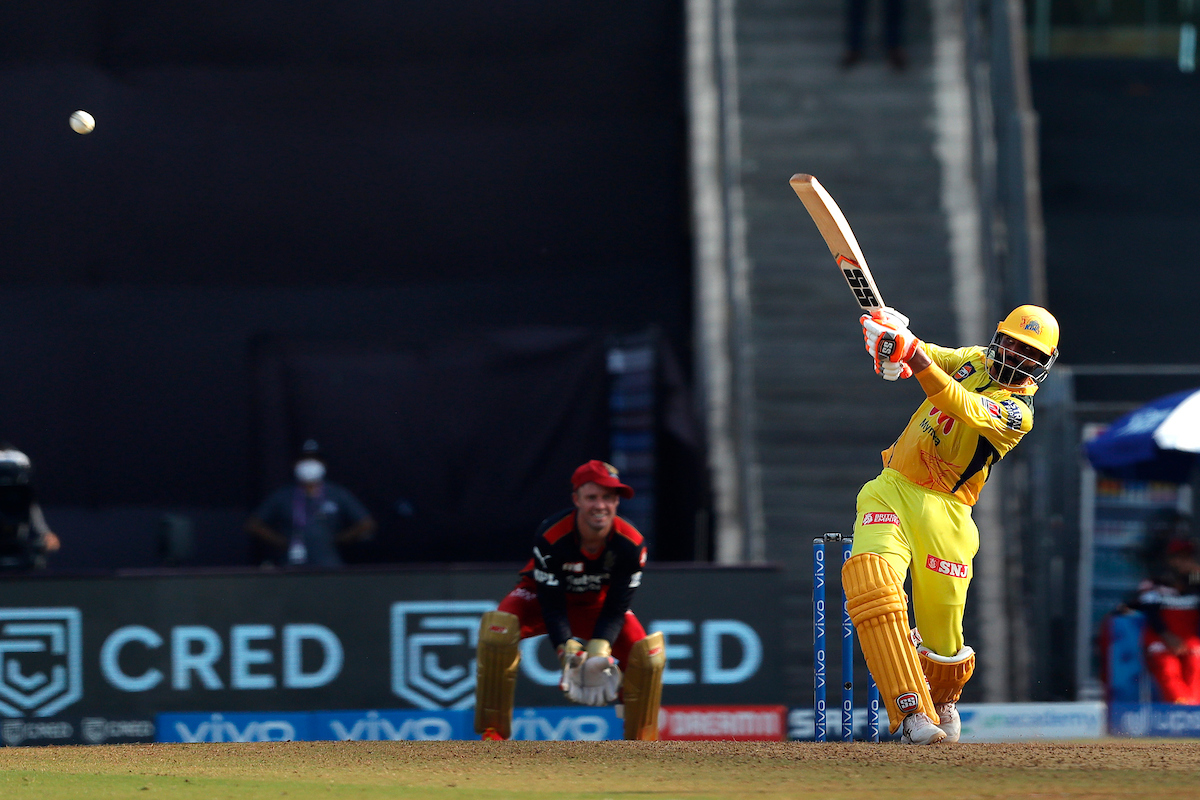 The left-handed all-rounder also joined a rare list accompanying Chris Gayle and Suresh Raina to smash the most number of runs in an over in the history of the tournament. Both Gayle and Jadeja have smashed 36 runs each, while Raina scored 32.